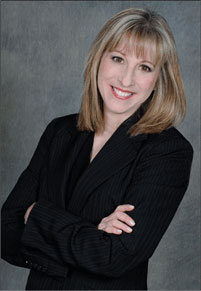 Susan Caplan
"Leave nothing to chance.  Make your job search strategic."
Susan Caplan is an acknowledged career author, speaker, and consultant. She helps schools, businesses, students, organizations, and individuals gain a competitive edge in the job market. Speeches include topics on career development, internships, new hire professional development and retention, multigenerational workforce engagement, and Young Professional Training (Gen Y, Interns, LDP).
Day-in and day-out Susan is in contact with talent acquisition managers, students, school career centers, recruiters, and businesses to ensure that she is providing the most current information to her audiences.
Author
Susan has published the Marketing Yourself to the Real World™ book series currently purchased by companies, schools, organizations and individuals.
Teacher
Susan is currently an Adjunct Instructor at Columbia College Chicago (School of Business and Entrepreneurship) and Spertus Institute of Learning and Leadership. She previously taught at Northwestern University (McCormick School of Engineering), Kellogg School of Management, and Loyola University Chicago.
Speaker
Susan has given presentations at numerous venues including: Northwestern University, Kellogg Graduate School of Management, Northern Illinois University, Illinois Institute of Technology, DePaul University Graduate Program, 1871 Chicago Start-up, True Value Corporation, Allstate Insurance Company, ComEd, Association of Young Chemists, American Marketing Association, Public Relations Society of America, and Women in Technology Institute.
Consultant
As President of SC Associates, LLC, founded in 2000, Susan has gained success through her ability to think "outside the box" in accomplishing creative alternatives to marketing and communication goals.
Susan is on the Board of Directors of the Illinois Cooperative Education and Internship Association and active in the Society for Human Resource Management and International Association of Business Communicators.